What is Media24by7?
An open digital platform where people can share and tell stories for free without any underline prejudice. News and stories by the people for the people Media24by7 is the one stop platform in news and media, it's a single most place that provide news, entertainment and awesome things that happening around you.
To write a story for Media24by7, you should follow these simple steps, but overall the story should be original no copy paste!!!
Step 1- First You Must be Login / Register to the Media24by7.com
Step 2- Choose one language from the tabs English / Hindi / Bengali
NB: Due to avoid SPAM, This time only verified AUTHOR by MEDIA24BY7  TEAM can write and submit post.
Step 3-Title: Title is what catches reader attention to you , it should be catchy and explain about your story and would invoke readers interest. Try use your main keywords in your title, for SEO purposes. Every First Letter of your title should be CAPITAL.
Featured Image: Cover Image or Thumbnail must be best among all the pictures because like the title it should invoke readers interest. The size of the thumbnail must be 650*366. If needed, make collage using two or three images. You can use tools like pixlr.com to make collage. Don't use image that includes any logo or watermark. And nude images are not allowed.
Story: Write the story keeping in mind of primarily US & UK readers but also for the whole world. So language would be free flowing. Keep it as original as possible. DO NOT COPY or REPEAT SAME LINES. Use relevant keywords in your story and main keywords in your header, quotation and sub-heading. Write in an interesting and funny way. Description should be in form of a story/interaction/conversation and no theoretical description. Express your whole story in one tense and no grammatical and spelling mistakes. Minimum word limit is 500 words.
Step 4: SEO
Main Keyword should be a high value keyword, which is searched in Google in US an UK region. Use relevant and high value keywords in your story and main keywords in your header, quotation and sub-heading. You must also add high value keywords in your image title, description and captions. You must interlink other Media24by7 stories in between your story wherever possible.
Step 5: Tags
Use appropriate tags to your story and use at least 5 tags.
Step 6: Category
Use appropriate Category, and you can use multiple category if your story suits.
Step 7: Image and Video
Use appropriate image and video to explain your story. Use royalty free images and video. Image should be in 800*500, don't use high resolution images other than above mention size. Images should be clear and distinct. No nude, semi-nude, porn related or violence related images or video. Use YouTube and Facebook videos. Use SEO guidelines. Use at least 4 to 5 images in your story and proper video along with.(if your story needs a video). Story less than 4 images will not be accepted.
Step 8: Source
Always mention your source and give proper recognition to them in your story. Always prefer to use images from Facebook, Google, Instagram, Twitter these are your primary source. If use images other than these please provide due courtesy to them.
Why should you write for Media24by7?
Because millions readers around the globe would have access to your work and you have to opportunity to showcase your talent.
What story would you avoid posting?
Story related to porno, religious sentiment, spamming or linking to other blogs and story which encourage violence's.
Someone don't like your story or offend you?
Please don't directly say some thing, come to us we would provide it with a proper response.
How to get confirm your post submission ?
When you click on submit button you can see there will be a loading icon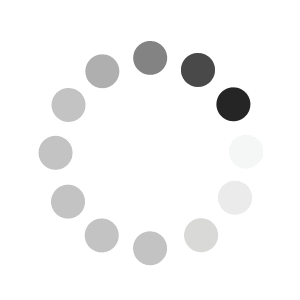 in the place of submit button
Only  you can see your posts on your user dashboard when it will be reviewed and published by our team